Your Insurance is as Welcome as You Are
Pearle Vision in Westminster accepts most vision insurance plans including EyeMed, VSP, Cigna, Aetna, Humana, Spectera, United Healthcare, Tri-Care, Superior Vision Plan, UFCW, Secure Horizon, AARP, AAA, VCP, VPA, etc,. We also offer military and veteran discounts. We speak fluent insurance, so we can help you make sense of your vision benefits.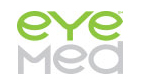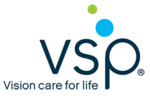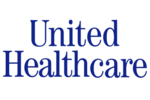 EyeMed
VSP Vision Service Plan
Spectera or United Healthcare
Aetna
AARP and AAA
Rocky Mountain UFCW
Blue Cross/Blue Shield/ Anthem
Superior Vision Plan
Davis Vision
Cigna
Secure Horizon
Great West
TriCare
VCP
Fiserv
We accept out of network benefits from many of the leading insurance companies.
Pearle Vision Eye Care Center in Westminster, CO
Welcome to Pearle Vision in Westminster where your eye health and wellness is our primary focus. Our services range from comprehensive eye care to fitting you with prescription eyeglasses, sunglasses, and contact lenses to meet your individual needs. We offer the latest styles in top brands like, Ray-Ban, Oakley, and Coach, along with contacts from Acuvue and Oasys. Stop in today! We also carry Wiley X frames.
Your Favorite Eyewear Brands
From timeless styles to modern trends, choose from a wide range of the latest looks from fashion's leading designer eyewear brands. Find your look in prescription eyewear with Tiffany, Dolce and Gabanna, POLO, Ralph Lauren, Armani, Vogue, and many more!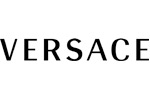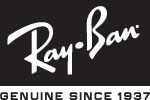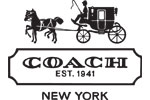 Lenses
We offer a premium selection of prescription lenses to fit your lifestyle. Do you drive at night? Use computers frequently? Your eye doctor can determine whether single vision, lined Bifocals or Trifocals, or progressive (no-line) lenses are right for you, and the lens enhancements you may benefit from. And now, we offer Blue Tech coating that blocks harmful blue light from all mobile devices including computer monitors. Don't forget to protect your eyes from the sun with designer prescription sunglasses. We carry leading brands in lenses including Wiley X and Ray Ban.
Types of Lenses Available
HIGH DEFINITION LENSES

4x more accurate field of vision
Digitally made for more accuracy
Reduces eyestrain when using a computer

ANTI-REFLECTIVE LENSES

Reduces surface reflections by 78%
Lets people see your eyes better
Comfortable, scratch resistant, UV protection

POLARIZED LENSES

See clearly 23 feet farther when driving
Reduces sun glare
See more comfortably in bright sun

TRANSITIONS® LENSES

Clear inside at night
Continuously adapts to changing light
Dark in bright sunlight
Meet the Eye Care Professionals
Our independent Doctor of Optometry is Dr. Meredith Schneider. She is an independent Doctor of Optometry and is familiar with the latest technology in the Optical field. Dr. Schneider provides informed solutions to your unique vision needs in a considerate and professional atmosphere. Each thorough examination includes careful testing to determine whether you need vision correction. If you do, she can find the most appropriate prescription for you, whether for eyewear or contact lenses. The eye exam includes complete eye health testing for diseases such as cataracts, glaucoma and macular degeneration. Her patients have commented frequently about the exceptional exam and friendly service.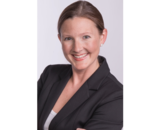 Dr. Meredith Schneider
303-650-6006
Dr. Schneider graduated in 2007 with her Doctorate of Optometry from the University of Houston College of Optometry. She had a successful private practice in Lubbock, TX for 10 years which she sold to move to beautiful Colorado with her husband, Joey. Outside of the office, Dr. Schneider's hobbies include photography, hiking, trail running, skiing, and virtually anything outdoors. Dr. Schneider is committed to providing patients with exceptional and thorough eye health care. Dr. Schneider's patients are her priority, which is demonstrated by her strong commitment to professional and personalized care.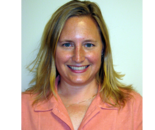 Dr. Lisa Badowski
303-650-6006
Dr. Badowski is a native of Ohio. She completed her undergraduate studies at Miami University in Oxford, Ohio and graduated from The Ohio State University College of Optometry in 1988. Additionally she completed a combined Master of Science degree in Physiological Optics and clinical residency in the area of cornea and contact lenses in 1990 also at The OSU College of Optometry. Since graduation, she has achieved Fellowship status in the American Academy of Optometry as well as the advanced distinction of Diplomate in the Cornea & Contact Lens section of the American Academy of Optometry. She is currently the only optometrist in the state of Colorado to hold that distinction. She is a member of the Colorado and American Optometric Associations. She was a full time clinical faculty member and Contact Lens Clinic Chief at the OSU College of Optometry for 14 years. In 2004, she chose to leave academic life and her home state of Ohio and move to "the mountains". On her way across the country, she completed a second clinical residency in ocular disease at the Harry S. Truman Veterans Hospital in Columbia, MO. In the summer of 2005, she found a new home in Broomfield and greatly enjoys sking, hiking, horseback riding, and everything else that Colorado has to offer! Dr. Badowski would like to welcome you to her optometric practice and promises to provide high quality comprehensive care to you and your family.
Dr. Michael Wismann
303-650-6006
Dr. Wismann has been practicing Optometry for over 30 years. He is very thorough in his eye exams however he is one of the most easy going Optometrist you will ever encounter. Patients love him because he is just a super nice guy. He is so accurate that his recheck rates are one of the lowest in the industry. Outside work, he loves to travel to all these exotic international destinations and when he gets tired of that, he likes to go to the Caribbean for scuba diving. He loves the mountains of Colorado and has a house up in the mountains. You will absolutely enjoy, yes, actually enjoy your eye exam.
Dr. John Bannworth
303-650-6006
Dr. Bannworth is a native of South Dakota but moved to Denver 6 years ago and he absolutely loves it. He currently lives in Boulder and when he is not working, he enjoys time with his girlfriend eating out and being outdoors. He is such a people person though. He said, "If I did not practice Optometry, I wouldn't know what to do". He is also known to be a super nice guy. His patients absolutely love him. Please come see him.
Additional Services:
• Vision Exams, Eyeglass Prescriptions
• Contact Lens Fittings, Contacts for Astigmatism
• Bifocal, and Specialty Contact Lenses
• Children's Eye Exams, Glaucoma Testing
• Dry eyes, red eyes, eye infections
• Night Vision Issues
Neighborhood in Focus
Pearle Vision was founded by Dr. Stanley Pearle over 50 years ago, and one of the principles upon which he founded this business was involvement in local communities. That principle still holds true today. We are not only dedicated to providing eye care to patients that visit Pearle Vision, but also delivering that same genuine eye care to people in the community outside of our eye care center. We engage in settings like schools, senior centers, and other various locations, to help people all across our neighborhood understand the importance of eye care. These are just a few examples of how we live by this promise.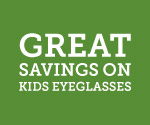 VIEW DETAILS


Pearle Vision - Westminster
5700 W 88th Ave
Westminster, CO 80031
303-650-6006
Westypearlevision@yahoo.com
Store Hours
Mon:
Tue:
Wed:
Thu:
Fri:
Sat:
Sun: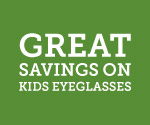 At Pearle Vision Westminster, we offer a broad selection of designer eye wear, including prescription eyeglasses and sunglasses, and contact lenses. Your overall eye health is important to us so, schedule an eye exam or come in to see our selection. And definitely come in and experience our Optometrists. You will be back again and again. Guaranteed.