Your Insurance is as Welcome as You Are
Pearle Vision Edina accepts most vision insurance plans including Health Partners, Preferred One, Medica, Blue Cross/Blue Shield, UCare, Superior and many more. We speak fluent insurance, so we can help you make sense of your vision benefits.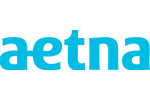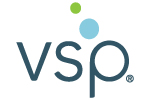 Health Partners
Preferred One
Blue Cross/Blue Shield
Medica
UCare
Superior Vision
Minnesota Care
Avesis
Humana
Cigna Vision
Davis Vision
Medicare
VIPA
Select Care
Always Care
We accept out of network benefits from many of the leading insurance companies.
Pearle Vision Eye Care Center in Edina, MN
Welcome to Pearle Vision Edina! Our Doctors are available every day of the week, because your Eye Health is our primary focus. Our experienced team of Doctors and Opticians provide professional assistance with your individual eye wear needs. We now offer custom clip-ons for any frame! Choose from a wide variety of colors, mirror coatings, and BluTech lenses for computer use. Tired eyes from computer work? Protect your eyes from harmful blue light! Ask our Opticians about the revolutionary BluTech lenses! These new lenses actually absorb blue light, rather than "blocking" it. Over 98% of wearers report "significant sleep improvement," "more relaxed [vision] indoors," and a majority notice "significant reduction in headaches/migraines." Visit our in-store boutique for the latest, hand-crafted, styles from Oliver Peoples, Christian Dior, Tom Ford, Gold and Wood, and more. We also offer a broad selection of Ray Ban, Persol, Kate Spade, Maui Jim, Prada, Versace, and Coach, just to name a few.
Your Favorite Eyewear Brands
From timeless styles to modern trends, choose from a wide range of the latest looks from fashion's leading designer eyewear brands. We carry frames by Ray Ban, Oliver Peoples, Tiffany & Co., Bvlgari, Tom Ford, Paul Smith, Kate Spade, Coach, Michael Kors, Polo Ralph Lauren, Calvin Klein, Dolce & Gabbana, Silhouette, and more. Our experienced, professional Opticians are always ready to assist you with your frame selection.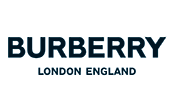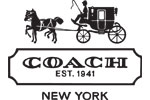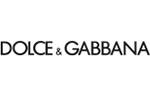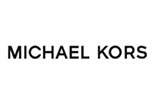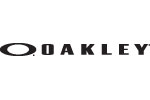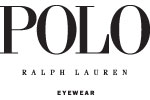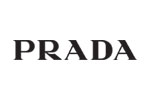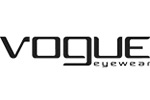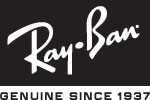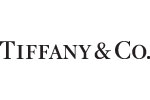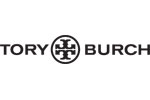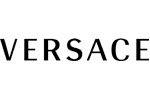 Lenses
We offer a premium selection of prescription lenses to fit your lifestyle. Do you drive at night? Use computers frequently? Your eye doctor can determine whether single vision, multi-focal or progressive lenses are right for you and the lens enhancements you may benefit from. Don't forget to protect your eyes from the sun with designer prescription sunglasses. We carry leading brands in lenses including Transitions and digital lenses.
Types of Lenses Available
HIGH DEFINITION LENSES

4x more accurate field of vision
Digitally made for more accuracy
Reduces eyestrain when using a computer

ANTI-REFLECTIVE LENSES

Reduces surface reflections by 78%
Lets people see your eyes better
Comfortable, scratch resistant, UV protection

POLARIZED LENSES

See clearly 23 feet farther when driving
Reduces sun glare
See more comfortably in bright sun

TRANSITIONS® LENSES

Clear inside at night
Continuously adapts to changing light
Dark in bright sunlight
Meet the Eye Care Professionals
We know that you depend on your eye care professionals to provide you with the best in eye health services, like comprehensive eye exams, vision correction and diagnosis of related conditions. That is why the Independent Doctors of Optometry and Opticians at Pearle Vision Edina, make it a priority to ensure an easy, straightforward experience. Our Doctors are available mornings, afternoons and evenings; 7 days a week. and they are always welcoming new patients. Call us today to schedule your annual exam.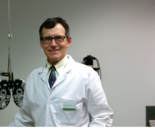 Dr. Paul Shlafer
952-926-6149
Dr. Shlafer graduated with honors from UW-Eau-Claire and then completed his Doctorate in Optometry from Indiana University in 1983. He has worked at the Edina Pearle Vision for 24 years and is especially interested in managing contact lens patients and in the treatment of eye diseases. He is grateful to be able to work in a practice, that he can bike to, which has modern equipment, an experienced staff, and a superb frame selection. His other interests include family, Nordic skiing and running.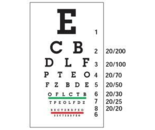 Dr. Michelle Ryba
952-926-6149
Dr. Ryba completed her undergraduate studies at the UW-Madison, where she earned a Bachelor's of Science in Biochemistry, and she received her Optometry degree from the Illinois College of Optometry. During her training she interned in several nationally recognized optometry and ophthalmology clinics in Chicago. Her professional interests include: primary eye care, dry eye and the management of ocular diseases. Michelle spends her free time doing outdoor activities, animal rescue, and traveling.
Dr. Sarah Board
952-926-6149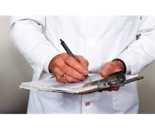 https://minnesotaopticalpearle.eyefinityehr.com/em
Clink on the above link to access your eye care information.
Additional Services:
• Cataract and Macular Degeneration Referrals
• Dry Eye Evaluation and Treatment
• Annual Diabetes Exams
• Eye Exams and Contact Lens Evaluations 7 Days/Week
• Licensed Maui Jim and Oakley Dealer
• Eyeglass Repair and Adjustments
Neighborhood in Focus
Pearle Vision was founded by Dr. Stanley Pearle over 50 years ago and one of the principles upon which he founded this business was involvement in local communities. That principle still holds true today. We are not only dedicated to providing eye care to patients that visit Pearle Vision, but also delivering that same genuine eye care to people in the community outside of our eye care center. We engage in settings like schools, senior centers and other various locations to help people all across our neighborhood understand the importance of eye care. These are just a few examples of how we live by this promise.
Gary Tonsager - Pearle Vision Licensed Operator
Bringing Baseball to Benin in West Africa
While visiting Benin in West Africa to distribute free glasses, Pearle Vision Licensed Operator Gary Tonsager shared his love of baseball with his translator. Together, they're now helping bring baseball to a nation.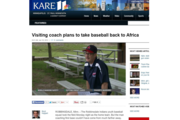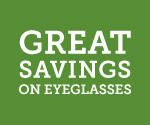 VIEW DETAILS


Pearle Vision - Edina
3333 Hazelton Rd
Edina, MN 55435
952-926-6149
info@pearlevisionedina.com
Store Hours
Mon:
Tue:
Wed:
Thu:
Fri:
Sat:
Sun: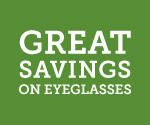 Choose from a wide selection, including: Ray Ban, Oliver Peoples, Persol, Tom Ford, Paul Smith, Gold and Wood, Tiffany, Bvlgari, Prada, Versace, Kate Spade, Fysh, Kliik, Ralph Lauren and more. Some exclusion's may apply.