Your Insurance is as Welcome as You Are
Pearle Vision Highland accepts most vision insurance plans including EyeMed, Aetna, MN Care, Blue Cross Blue Shield, Medica, Health Partners and many more. We speak fluent insurance, so we can help you make sense of your vision benefits.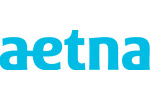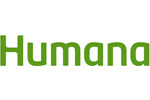 Blue Cross Blue Shield
Health Partners
Medica
Medicare
Preferred One
U-Care
U-Care for Seniors
VSP (see FAQ Below)
United Health Care
Medical Assistance
Davis Vision
NVA
Avesis
TriCare
CareCredit credit card
We accept out of network benefits from many of the leading insurance companies.
Pearle Vision Eye Care Center in St Paul, MN
We are currently scheduling and performing regular and essential eye exams. Our team will be in full protective gear and we will be pre-screening for COVID-19 with a call the day prior and upon entry to our practice, in addition taking customers' temperatures with a digital thermometer. Please wear a face covering and sanitize your hands upon entry at the sanitizer station just inside the door, and please stay home if you are sick. If you do not have a face covering, our team will provide you with one. If you are older than 18 years, please come alone to your appointment unless you require assistance, and bring your personal ID, medical insurance and vision benefit information. Stay tuned for more updates! We appreciate your loyalty to our Small Business! Here at the Highland Park location, we have been providing exceptional family eyecare for over 35 years. Dr. Troy Randgaard and Dr. Aaron Peterson are our primary care optometrists with a special interest in fitting contacts for astigmatism and multifocals. Our professional staff, with an average tenure of over 25 years each, is dedicated to providing you with the latest styles of prescription eyeglasses, sunglasses and contacts. Make sure you're looking and seeing your best by scheduling your eye exam at the Highland Park store today. We are a proud provider of CareCredit.
Your Favorite Eyewear Brands
From timeless styles to modern trends, choose from a wide range of the latest looks from fashion's leading designer eyewear brands.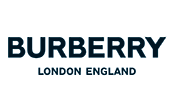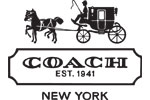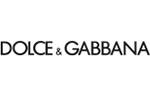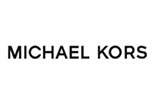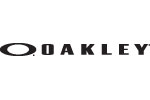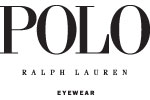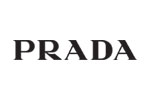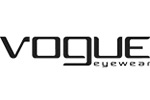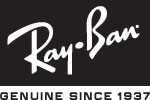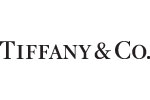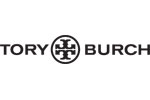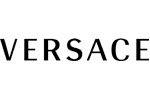 Lenses
We offer a premium selection of prescription lenses to fit your lifestyle. Do you drive at night? Use computers frequently? Your eye doctor can determine whether single vision, multifocal, or progressive lenses are right for you, and the lens enhancements you may benefit from. Don't forget to protect your eyes from the sun with designer prescription sunglasses.
Types of Lenses Available
HIGH DEFINITION LENSES

4x more accurate field of vision
Digitally made for more accuracy
Reduces eyestrain when using a computer

ANTI-REFLECTIVE LENSES

Reduces surface reflections by 78%
Lets people see your eyes better
Comfortable, scratch resistant, UV protection

POLARIZED LENSES

See clearly 23 feet farther when driving
Reduces sun glare
See more comfortably in bright sun

TRANSITIONS® LENSES

Clear inside at night
Continuously adapts to changing light
Dark in bright sunlight
Meet the Eye Care Professionals
The doctors at Pearle Vision Highland are state licensed healthcare professionals who assess overall vision and specific eye care needs. From annual eye exams to managing and treating disorders of the visual system, our doctors aim to accommodate all your vision needs. Because they know that there are many questions you might have about the health of your eyes, they take the time to explain the process throughout your exam experience. You will receive a summary of your eye exam results - both vision and your eye health results.

Troy E. Randgaard
Dr. Randgaard is a native of Faribault, MN. He attended the University of Minnesota - Duluth graduating with a B.S. in Biology with minors in Chemistry and Spanish. He received his doctoral degree at Pacific University College of Optometry. He returned to Minnesota and has been with Pearle Vision since 2003. He enjoys primary care optometry and has a special interest in contact lenses. In his spare time he enjoys kayaking, tennis and spending time with his wife and two children.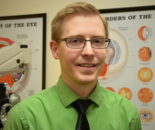 Aaron Peterson, O.D.
Dr. Peterson is originally from Maple Grove, MN but moved to St. Paul to attend the University of Saint Thomas. While earning a B.S. in Biochemistry at UST, he shadowed Dr. Troy Randgaard and found optometry to be the perfect fit for him. After undergrad, Dr. Peterson moved to the warm air and mountains of the Los Angeles area to become a doctor of optometry at Western University of Health Sciences. During his time in optometry school, he developed an interest in primary care optometry and binocular vision, as well as his wife Angeline. Following his schooling, Dr. Peterson moved back to Saint Paul and began working at the Highland Park Pearle Vision in 2016, bringing with him a strong background of caring for anything from glaucoma and dry eye to binocular vision dysfunctions that may cause visual discomfort. In his spare time, Dr. Peterson enjoys going on adventures with his wife and their two dachshund mix dogs, road cycling, and rock climbing.
Additional Services:
• Digital Retinal Imaging
• Pediatric Eye Exams
• Annual Diabetes Exams
• Cataract and Lasik Co-management
• Eye Allergy Evaluation and Management
• Dry Eye Evaluation and Management
Neighborhood in Focus
Pearle Vision was founded by Dr. Stanley Pearle over 50 years ago, and one of the principles upon which he founded this business was involvement in local communities. That principle still holds true today. We are not only dedicated to providing eye care to patients that visit Pearle Vision, but also delivering that same genuine eye care to people in the community outside of our eye care center. We engage in settings like schools, senior centers, and other various locations, to help people all across our neighborhood understand the importance of eye care. These are just a few examples of how we live by this promise.
OneSight - Giving the Gift if Sight
Dontate your used eyewear.
Our Highland Park location is a drop point for donating used eyewear. Your used eyewear represents a new world of opportunity for someone in need in a developing country. Volunteers will clean, repair, recycle, and hand-deliver your glasses during a global clinic. Two million pairs of recycled glasses are needed each year to supply OneSight Global Clinics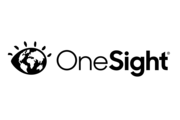 #RaiseYourGlasses at Pearle Vision Highland Park
"Caring for your eyes can allow you to dream big & achieve anything. Celebrate #RaiseYourGlasses with @PearleVision and me by sharing a photo in your first or favorite pair of prescription glasses, & help a child clearly see their dreams." - Billie Jean King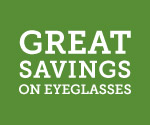 VIEW DETAILS


Pearle Vision - HIGHLAND PARK
2024 Ford Parkway
St Paul, MN 55116
651-698-2020
PearleVision@comcast.net
Store Hours
Mon:
Tue:
Wed:
Thu:
Fri:
Sat:
Sun: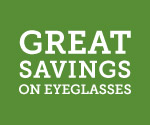 At Pearle Vision Highland Park, we offer a broad selection of designer eyewear, including prescription eyeglasses and sunglasses, and contact lenses. Your overall eye health is important to us, so schedule an eye exam or come in to see our selection today!