Your Insurance is as Welcome as You Are
***AS OF OCTOBER 1ST, WE WILL NO LONGER BE PROVIDING EYE EXAMS THROUGH MEDICAID BUT CAN FILL YOUR OUTSIDE PRESCRIPTIONS.*** Pearle Vision Westwood Plaza accepts most vision insurance plans including Blue Cross Blue Shield, Eyemed, VSP, Aetna, Humana. We speak fluent insurance, so we can help you make sense of your vision benefits.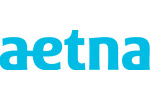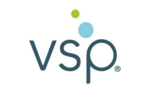 EyeMed Vision Care
Blue Cross Blue Shield
United Health Care
Coventry
Midlands Choice
Medicare
Nebraska Medicaid
Aetna
Cigna
Humana
We accept out of network benefits from many of the leading insurance companies.
Pearle Vision Eye Care Center in Omaha, NE
***AS OF OCTOBER 1ST, WE WILL NO LONGER BE PROVIDING EYE EXAMS THROUGH MEDICAID BUT CAN FILL YOUR OUTSIDE PRESCRIPTIONS.*** Our lives are in constant motion. Like an automobile, sometimes we use the brakes to slow down, but never do we stop. Considering everything we do, we need to remember to take care of ourselves. One such thing is simply an annual eye exam. At Pearle Vision L Street Marketplace, our experienced optometrists and staff will get your vision as close to 20/20 as medically possible, and can also help with your overall health. An eye examination not only checks for cataracts, glaucoma and other eye diseases, it can also detect early signs of diabetes, high blood pressure and other systemic conditions. Just like your car, your body needs to be checked for "optimal performance". At Pearle Vision L Street Marketplace, your optometrist can assess your body system function by checking your blood pressure, monitoring your circulatory system and retinal health. With all that you do each day, why would you want to chance your most valuable asset to not perform?
Your Favorite Eyewear Brands
***AS OF OCTOBER 1ST, WE WILL NO LONGER BE PROVIDING EYE EXAMS THROUGH MEDICAID BUT CAN FILL YOUR OUTSIDE PRESCRIPTIONS.*** From timeless styles to modern trends, choose from a wide range of the latest looks from fashion's leading designer eyewear brands. Find your look in prescription eyewear with Ray-Ban, Coach, Michael Kors, Burberry, Versace, Polo, Ralph Lauren and many more!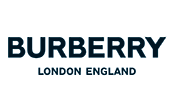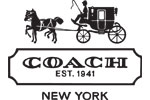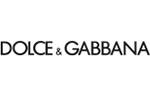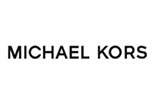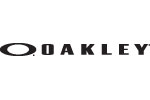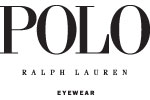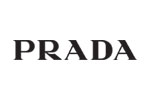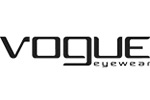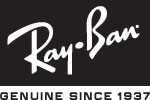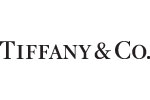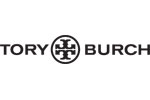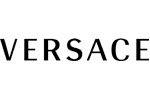 Lenses
We offer a premium selection of prescription lenses to fit your lifestyle. Do you drive at night? Use computers frequently? Your eye doctor can determine whether single vision, multifocal, or progressive lenses are right for you, and the lens enhancements you may benefit from. Don't forget to protect your eyes from the sun with designer prescription sunglasses.
Types of Lenses Available
HIGH DEFINITION LENSES

4x more accurate field of vision
Digitally made for more accuracy
Reduces eyestrain when using a computer

ANTI-REFLECTIVE LENSES

Reduces surface reflections by 78%
Lets people see your eyes better
Comfortable, scratch resistant, UV protection

POLARIZED LENSES

See clearly 23 feet farther when driving
Reduces sun glare
See more comfortably in bright sun

TRANSITIONS® LENSES

Clear inside at night
Continuously adapts to changing light
Dark in bright sunlight
Meet the Eye Care Professionals
We know that you depend on your eye care professional to provide you with the best in eye health services, like comprehensive eye exams, vision correction and diagnosis of related conditions. That is why the Independent Doctors of Optometry, Opticians and associates at Pearle Vision L Street Marketplace make it a priority to ensure an easy, straightforward and satisfactory experience. Meet the eye care professionals that put your eye care first.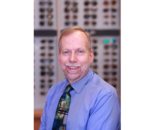 Dr. Terry Legacie, O.D.
Dr. Terry Legacie received his Doctor of Optometry degree from Pacific University College in 1990. He has been a practicing optometrist at Pearle Vision since 1992. Prior to this he was an Air Force Optometrist serving in support of our troops in Desert Storm, and being deployed to a field hospital in Germany. In his spare time he enjoys spending time with his family.
Neighborhood in Focus
Pearle Vision was founded by Dr. Stanley Pearle over 50 years ago, and one of the principles upon which he founded this business was involvement in local communities. That principle still holds true today. We are not only dedicated to providing eye care to patients that visit Pearle Vision, but also delivering that same genuine eye care to people in the community outside of our eye care center. We engage in settings like schools, senior centers, and other various locations, to help people all across our neighborhood understand the importance of eye care. These are just a few examples of how we live by this promise.
Diabetes Health Fair
World Diabetes Day
Join us at the first ever jointly sponsored Diabetes Health Fair. Friday, Nov. 14 3 to 7pm Barbara Weitz Community Engagement Center UNO Campus 6001 Dodge Street Omaha, NE 68182 Free Screenings Eye screenings Cholesterol & A1C level Blood glucose Vascular risk asssessments Fitness assessments Blood pressure checks Activities: Cooking Demondstration Ask an expert Exercise actiities Medicare insurance specialists Meet Jay Forman And much more Parking Free Parking is available UNO Lot E & Lot D Volunteers will be on site for assistance.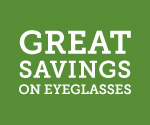 VIEW DETAILS


Pearle Vision - L Street Marketplace
12330 K Plaza Ste 109
Omaha, NE 68137
402-334-9511
info@pearlevisionlstreet.com
Store Hours
Mon:
Tue:
Wed:
Thu:
Fri:
Sat:
Sun: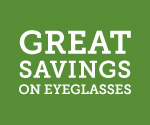 At Pearle Vision L Street Marketplace we offer a broad selection of designer eyewear, including prescription eyeglasses and contact lenses. Your overall eye health is important to us so, schedule an eye exam or come in to see our selection today!