Your Insurance is as Welcome as You Are
Pearle Vision Sahara Promenade accepts most vision insurance plans. We speak fluent insurance, so we can help you make sense of your vision benefits.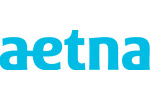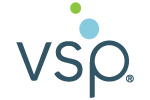 Eye Med
Access Vision Network
Cigna
Assurant
First Health
Caremore
Superior Vision
Advantica
Culinary Union
Aetna
Blue Cross Blue Shield
United Health Care
Medicaid
Medicare
VSP
We accept out of network benefits from many of the leading insurance companies.
Pearle Vision Eye Care Center in Las Vegas, NV
Welcome to Pearle Vision Las Vegas! Each of our locations is staffed with experienced professionals who care about the health of your eyes. Our doctors are skilled in listening to patient concerns. Whether it's a digital retinal scan utilizing the technology of Optomap or Macuscope, flicker frequency photometric risk assessment for macular degeneration, you can be sure state-of-the-art equipment will be used throughout your eye examination. All of our doctors are certified in the diagnosis and treatment of ocular disease, and our support staff is trained to provide "5-Star" quality service levels. At Pearle Vision Las Vegas, we believe strongly in giving back to the community and caring for the eyes of all those in need. Outreach programs represent an opportunity to show the community the level of commitment Drs. Kopolow and Girisgen have to their community. The staff also plays an important role in community outreach. All of our offices participate in the Luxottica Vision's One Sight as well as other charitable services
Your Favorite Eyewear Brands
From timeless styles to modern trends, choose from a wide range of the latest looks from fashion's leading designer eyewear brands.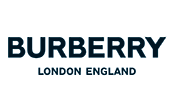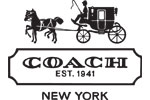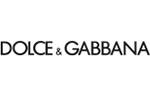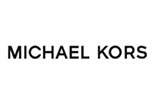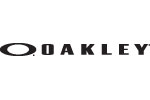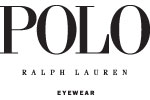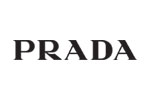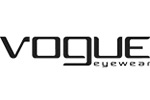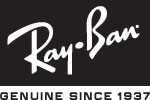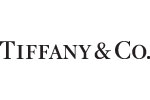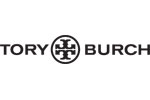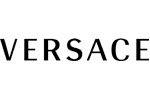 Lenses
We offer a premium selection of prescription lenses to fit your lifestyle. Do you drive at night? Use computers frequently? Your eye doctor can determine whether single vision, multifocal, or progressive lenses are right for you, and the lens enhancements you may benefit from. Don't forget to protect your eyes from the sun with designer prescription sunglasses.
Types of Lenses Available
HIGH DEFINITION LENSES

4x more accurate field of vision
Digitally made for more accuracy
Reduces eyestrain when using a computer

ANTI-REFLECTIVE LENSES

Reduces surface reflections by 78%
Lets people see your eyes better
Comfortable, scratch resistant, UV protection

POLARIZED LENSES

See clearly 23 feet farther when driving
Reduces sun glare
See more comfortably in bright sun

TRANSITIONS® LENSES

Clear inside at night
Continuously adapts to changing light
Dark in bright sunlight
Meet the Eye Care Professionals
As Eye Care professionals Dr Kopolow and Dr Girisgen have been Optometrists here in Las Vegas for over 15 years. Since starting our practice we have opened up six Pearle Vision locations. Along with conventional eye exams we also perform digital retinal scans using Optomap or Macuscope, and treat common eye conditions such as dry eyes. If you wear contacts and we do a contact lens exam for you, you can buy your contacts right on our site, saving you time and money. So when you are looking for an Eye Doctor here in Las Vegas look for doctors with a solid foundation and the knowledge so you get the best eye care possible

Dr. H Kenneth Kopolow
Dr. Kopolow is a 1990 graduate of Southern College of Optometry in Memphis, Tennessee. He has been providing comprehensive eye care services to southern Nevadans for more than 15 years. Dr. Kopolow enjoys an excellent reputation and has a large following of loyal patients. His specific areas of interest are contact lenses, ophthalmics, and primary eye care. Dr. Kopolow has 2 children and has resided in the Las Vegas area for nearly 40 years.

Dr. Steve Girisgen
Dr. Steve Girisgen graduated from Southern College of Optometry in 1996 with a Doctor of Optometry degree. Since his graduation, he has grown his practice by providing compassionate care in the greater Las Vegas Valley. Dr. Girisgen emphasizes listening to his patients and caring for their needs. Dr. Girisgen is certified in the diagnosis and treatment of ocular disease. He manages all forms of eye disease and accepts difficult to fit contact lens patients.
Additional Services:
• Eye Exams
• Children's Vision and Exams
• Contact Lens Exams and Fittings
• OPTOS Retinal Exam
• Dry Eye Diagnosis and Treatment
• Blepharitis
Neighborhood in Focus
Pearle Vision was founded by Dr. Stanley Pearle over 50 years ago, and one of the principles upon which he founded this business was involvement in local communities. That principle still holds true today. We are not only dedicated to providing eye care to patients that visit Pearle Vision, but also delivering that same genuine eye care to people in the community outside of our eye care center. We engage in settings like schools, senior centers, and other various locations, to help people all across our neighborhood understand the importance of eye care. These are just a few examples of how we live by this promise.
Pearle Vision Receives Community Outreach Award from Mayor Goodman
Doctors Ken Kopolow and Steve Girigsen were recognized by Las Vegas Mayor Carolyn G. Goodman for providing free vision screening to over 16,000 residents year and participating in 77 community outreach events.