Your Insurance is as Welcome as You Are
Pearle Vision Canandaigua accepts most vision insurance plans including BlueCross BlueShield, MVP (formerly known as Preferred Care), Eyemed, Aetna, Humana, March Vision through United Healhcare, select Davis plans and certain Guardian plans. We speak fluent insurance, so we can help you make sense of your vision benefits.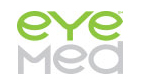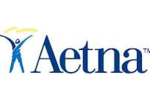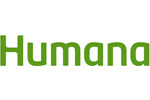 BCBS (Excellus)
MVP
Eyemed
Blue Choice Options
Child Health Plus
MVP Options
Superior Vision
Most Medicare plans
We can bill for out of network benefits for VSP plans.
Insurance discount for other plans out of network
AAA
AARP
March Vision through United Healthcare
Safety Program with Constellation
Select Cigna Plans
We accept out of network benefits from many of the leading insurance companies.
Welcome To Pearle Vision In Canandaigua, NY
Welcome to Pearle Vision in Canandaigua, NY! Our eyeglass store and vision center is dedicated to providing you with the latest styles of prescription sunglasses, eyeglasses, contacts and designer eyewear. Come see our amazing selection and get service with a smile from our friendly staff. Make sure you're seeing your best by scheduling an eye health and wellness exam with Dr. Felix Tao at Pearle Vision Canandaigua today! Questions about Lasik, Macular Degeneration, Cataracts, Glaucoma or Dry Eye? Ask the professionals and get real answers from our team of professionals. We have been proudly servicing the Geneva, Farmington, Bloomfield, Naples and the Finger Lakes region since Dec. 2010. This month we are featuring new Coach, Prada, Kate Spade and Oakley frames. In a pinch for contacts?? We stock Air Optix, Biofinity Energys and Ultra lenses and can order virtually all other lenses at competitive prices!!
Your Favorite Eyewear Brands
From timeless styles to modern trends, choose from a wide range of the latest looks from fashion's leading designer eyewear brands. Find your look in prescription eyewear with Kate Spade, Vera Bradley, Coach, Aspex, Jessica McClintock, Oakley, Nike, Silhouette, Tory Burch, Wiley X and many more!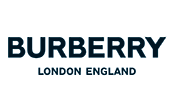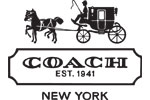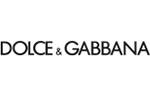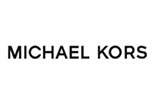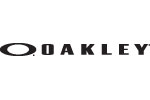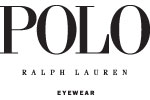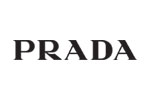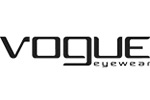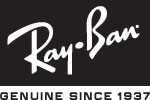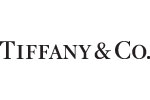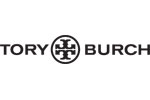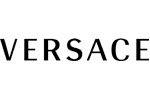 Lenses
We offer a premium selection of prescription lenses to fit your lifestyle. Do you drive at night? Use computers frequently? Your eye doctor can determine whether single vision, multifocal, or progressive lenses are right for you, and the lens enhancements you may benefit from. Don't forget to protect your eyes from the sun with designer prescription sunglasses. We carry leading brands in lenses including Transitions, Varilux and Crizal and HD high Definition products.
Types of Lenses Available
HIGH DEFINITION LENSES

4x more accurate field of vision
Digitally made for more accuracy
Reduces eyestrain when using a computer

ANTI-REFLECTIVE LENSES

Reduces surface reflections by 78%
Lets people see your eyes better
Comfortable, scratch resistant, UV protection

POLARIZED LENSES

See clearly 23 feet farther when driving
Reduces sun glare
See more comfortably in bright sun

TRANSITIONS® LENSES

Clear inside at night
Continuously adapts to changing light
Dark in bright sunlight
Meet the Eye Care Professionals
Some fun facts about Dr. Felix Tao is that he grew up in Toronto, Ontario, Canada but now he is proud to call Canandaigua in Ontario county, New York his home. Did you know that Toronto's original name was Fort York? Dr. Felix Tao brings over 10 years of experience in the Optometric profession to the Pearle Canandaigua practice but believe it or not Optometry was not his first and only career. Dr. Tao used to teach high school science in Boston before making the move to Optometry. But even though Dr. Tao has left the teaching profession, education is still a key aspect of his daily practice. Through his creation of the "Cultured Pearle Program" and his role as an active member of the Canandaigua Lions Club, Dr. Tao and Pearle Canandaigua gives back to the community. Dr. Tao has always led an active life, listing rock-climbing, skating and carpentry as his hobbies. Active lifestyles lead to varying visual needs, and this is reflected in the products available at Pearle Canandaigua, where we are proud to offer a wide selection of optical products from sport eyewear, industrial eyewear, sunwear, contact lenses and high fashion glasses. When asked Pearle Canandaigua's mission statement, Dr. Tao responded, "Our mission is to give back to the community in as many ways as possible." When asked what is the best way to accomplish this, Dr. Tao responded, "one patient at a time!!"

Dr Felix Tao OD
Dr. Tao graduated from Illinois College of Optometry in Chicago class 2000. Dr. Tao is married and has two daughters aged 8 and 3. Dr. Tao's wife works as a phamacist in the Finger-Lakes area and has roots in the Canandaigua area.
Additional Services:
• Color Vision and Visual Field Testing
• Department of Motor Vehicles Visual Acuity Testing
• Developmental Vision Testing
• Schirmer's Dry Eye testing and Punctal Plugs
• RGP Keratoconic Fittings
• Digital Fundus Photography
Neighborhood in Focus
Pearle Vision was founded by Dr. Stanley Pearle over 50 years ago, and one of the principles upon which he founded this business was involvement in local communities. That principle still holds true today. We are not only dedicated to providing eye care to patients that visit Pearle Vision, but also delivering that same genuine eye care to people in the community outside of our eye care center. We engage in settings like schools, senior centers, and other various locations, to help people all across our neighborhood understand the importance of eye care. These are just a few examples of how we live by this promise.
Strides for Cancer Walk!
Strides for Cancer is a division of the American Cancer Society
Stride for Cancer walk is something that Pearle Canandaigua has made into an annual event. During the month up to October we strive to raise funds in support of breast cancer research. We believe we can live in a world free of the ravages of cancer and are focused on making this dream a reality. In 2014 we we raised $1400.00 towards research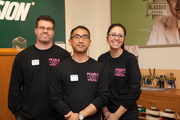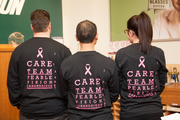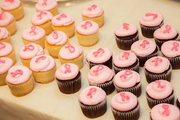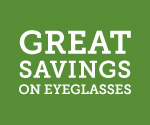 VIEW DETAILS


Pearle Vision - Canandaigua
304 Eastern Blvd.
Canandaigua, NY 14424
585-393-0888
pearlecanandaigua@gmail.com
Store Hours
Mon:
Tue:
Wed:
Thu:
Fri:
Sat:
Sun: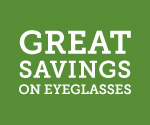 At Pearle Vision Canandaigua, we offer a broad selection of designer eyewear, including prescription eyeglasses, sunglasses, and contact lenses. We are conveniently located in the Canandaigua Towne Center on Eastern Blvd. Your eye health is important so, schedule an eye exam and use your flex spending before its too late!