Your Insurance is as Welcome as You Are
Pearle Vision Yukon The Market at Czech Hall, accepts most vision insurance plans including but not limited to Eyemed, VSP, Aetna, Davis Vision, Humana, and sooner care. We speak fluent insurance, so we can help you make sense of your vision benefits.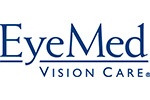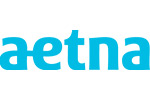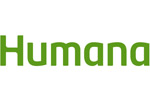 EyeMed
VSP
Humana
Aetna
Sooner Care
Davis Vision
Superior Vision
AARP
AAA
We accept out of network benefits from many of the leading insurance companies.
Welcome To Pearle Vision In Yukon, OK
Welcome to Pearle Vision Yukon The Market at Czech Hall where your eye health and wellness is our primary focus. Our services range from comprehensive eye care to fitting you with prescription eyeglasses, sunglasses, and contact lenses to meet your individual needs. We offer the latest styles in the top brands and have in stock a wide range of options available.
Your Favorite Eyewear Brands
From timeless styles to modern trends, choose from a wide range of the latest looks from fashion?s leading designer eyewear brands. Find your look in prescription eyewear with Ray-Ban, Oakley, Prada, Kate Spade, Nike, Tiffany, Flexon, and many more!
Lenses
We offer a premium selection of prescription lenses to fit your lifestyle. Do you drive at night? Use computers frequently? Your eye doctor can determine whether single vision, multifocal, or progressive lenses are right for you, and the lens enhancements you may benefit from. Don't forget to protect your eyes from the sun with designer prescription sunglasses. We carry leading brands in lenses.
Types of Lenses Available
HIGH DEFINITION LENSES

4x more accurate field of vision
Digitally made for more accuracy
Reduces eyestrain when using a computer

ANTI-REFLECTIVE LENSES

Reduces surface reflections by 78%
Lets people see your eyes better
Comfortable, scratch resistant, UV protection

POLARIZED LENSES

See clearly 23 feet farther when driving
Reduces sun glare
See more comfortably in bright sun

TRANSITIONS® LENSES

Clear inside at night
Continuously adapts to changing light
Dark in bright sunlight
Meet the Eye Care Professionals
We know that you depend on your eye care professional to provide you with the best in eye health services, like comprehensive eye exams, vision correction and diagnosis of related conditions. That is why the Independent Doctors of Optometry, Opticians and associates at Pearle Vision Yukon The Market at Czech Hall, make it a priority to ensure an easy, straightforward and satisfactory experience. Meet the eye care professionals that put your eye care first.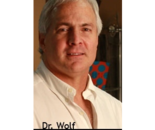 Thomas Wolf MD
405-265-7521
Dr. Thomas Wolf attended undergraduate school at Oklahoma State University in the '70's. He starred as an offensive lineman and received several awards for his performance. Instead of moving on to the NFL, he attended medical school at the University of Oklahoma in 1980. After graduating medical school, he specialized in cornea and refractive surgery with more than ten years experience in Lasik surgery. He was named one of the top cornea specialists in the nation. He has recently retired from surgery, but still provides excellent primary vision care. He has worked on several research studies over the years as principal and co-investigator and has been published in numerous journals during his career. Dr. Wolf has spoken at over 50 lectures across the country. In 1985, Dr. Wolf opened his first practice before joining the team at Dean A. McGee Eye Institute in 1990. In 2001, he opened Oklahoma Eye Care Associates in Midwest City. Later the same year he added his Edmond location. In 2003, Dr. Wolf's practice expanded into South Oklahoma City. Since this expansion, he has also added a location in Mustang. Needless to say, the Metro is covered! Dr. Wolf also volunteers his services at City Rescue Mission, located in downtown Oklahoma City, where he sees the organizations residents and provides prescription glasses at no cost. Dr. Wolf and his medical team are pleased to provide primary vision care to the greater Oklahoma City Metro area. Services include routine exams for glasses and contact lenses, primary care, specialty care, optometric dispensary, retina, cornea, glaucoma care, and eye infections, as well as urgent care. Dr. Wolf and his staff are committed to providing friendly, professional service to their patients, new or established.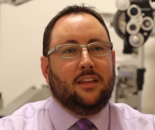 Dr. Christopher B. Boaldin, OD
405-265-7521
Dr. Christopher B. Boaldin, OD is an optometrist in Oklahoma City with nine years practice experience serving residents from all parts of Oklahoma. Dr. Boaldin completed his optometry doctorate in 2010 from Nova Southeastern University in Davie, Florida. He specializes in comprehensive exams with a personal touch; taking the time to explain the results of patients' eye exams, describe their options and listen to their eye care needs. Because maintaining good eye health is an ongoing partnership, Dr. Boaldin encourages patients to ask questions and share their health information, which could be vital to monitoring, diagnosing and treating potential vision problems. As a member of the Cornea and Contact Lens Section he stays on top of the latest developments in contact lens material and usage. During his off-time Dr. Boaldin enjoys reading, playing tennis and camping. As an optometrist, Dr. Boaldin is proud to serve the Oklahoma City area.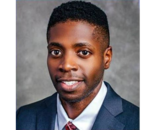 Dr. Brent J. Miller, OD
405-265-7521
Dr. Brenton Joson Miller OD, aka Brent Miller, is an Optometry Specialist in Yukon, Oklahoma. After graduating in 2013 from Stephen F. Austin State University in Nacogdoches, TX, Brent studied Optometry for four years at University of the Incarnate Word Rosenberg School of Optometry in San Antonio, TX where he graduated with honors in 2017. Having more than 2 years of diverse experiences, especially in OPTOMETRY, Dr. Brenton Miller worked with many other doctors and specialists in a medical group while employed at Luck Optical LLC in Fort Worth, TX prior to coming to work for Dr. Thomas Wolf in August 2018. When Dr. Miller is not working, he enjoys sporting events, indoor skydiving, boating and travel.
Additional Services:
• Overall eye health and wellness
• Vision correction
• Optical fitting
• Contact lens fitting
• Management of eye diseases
• Diagnosis of related systemic conditions
Neighborhood in Focus
Pearle Vision was founded by Dr. Stanley Pearle over 50 years ago, and one of the principles upon which he founded this business was involvement in local communities. That principle still holds true today. We are not only dedicated to providing eye care to patients that visit Pearle Vision, but also delivering that same genuine eye care to people in the community outside of our eye care center. We engage in settings like schools, senior centers, and other various locations, to help people all across our neighborhood understand the importance of eye care. These are just a few examples of how we live by this promise.
Monthly Radio Show Event
Join us for the first Monday of each month at our store location for some music, fun and great food from 6 PM to 7 PM. This special event is sponsored by KZLS 1640 AM Radio from Oklahoma City, OK .
Annual Customer Appreciation Event
Join us at our store location on July 4th from 5 PM to 8 PM for some holiday fun, food, free giveaways and so much more. We will be serving grilled hotdogs, cookies, bottled water, etc.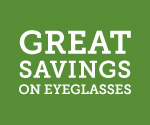 VIEW DETAILS


Pearle Vision - Yukon
12444 NW 10th St. Bld H Suite 101
Yukon, OK 73099
405-265-7775
pearlevision8892@gmail.com
Store Hours
Mon:
Tue:
Wed:
Thu:
Fri:
Sat:
Sun: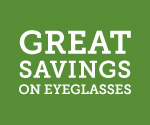 Pearle Vision Yukon AT The Market at Czech Hall We offer a broad selection of designer eyewear, including prescription eyeglasses and sunglasses, and contact lenses. Your overall eye health is important to us so, schedule an eye exam or come in to see our selection today!