Your Insurance is as Welcome as You Are
Pearle Vision Bolingbrook accepts most vision insurance plans including EyeMed, VSP, Davis VIsion, Spectera, Superior Vision and NVA, as well as many other insurance plans. Additionally, we accept many health insurance plans. We speak fluent insurance, so we can help you make sense of your vision or health benefits.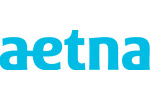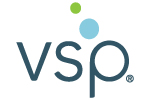 EyeMed
Aetna
Blue Cross Blue Shield
Davis Vision
Humana
NVA
Spectera
Superior Vision
VSP (out-of-network)
PLUS many more...........
We accept out of network benefits from many of the leading insurance companies.
Pearle Vision Eye Care Center in Bolingbrook, IL
Welcome to Pearle Vision Bolingbrook where your eye health and wellness is our primary focus. Our services range from comprehensive eye care to fitting you with prescription eyeglasses, sunglasses, and contact lenses to meet your specific needs. We offer the latest styles in top brands like Burberry, Coach, Gucci, Prada, Oakley, Maui Jim, Silhouette, Ray Ban, Versace, Vogue and many more! Stop in and check out our selection----it changes frequently. Our doctors are trained to diagnose a variety of disease states including glaucoma, cataracts, diabetic/hypertensive retinopathy, age-related macular degeneration and allergic conjunctivitis. They can also medically treat Glaucoma, dry-eye syndrome, infection of the cornea, conjunctiva/eyelid, foreign body removal and allergic conjuctivitis. Thinking about eye surgery - Lasik? We are proud to partner with LasikPlus to provide co-management for your Lasik needs.
Your Favorite Eyewear Brands
With over 1,200 frames in stock, it is easy to find just the right style for you at a fair price. Pearle Vision Bolingbrook carries a wide variety of value frames plus many top designers such as Burberry, Coach, Gucci, Prada, Oakley, Maui Jim, Ray-Ban, Tiffany, Vera Bradley, Versace, Vogue and many more!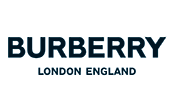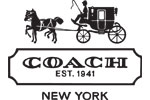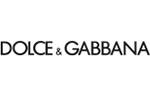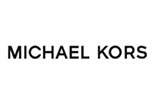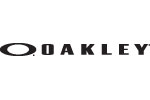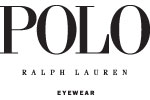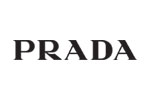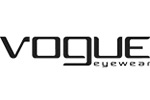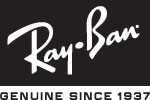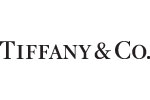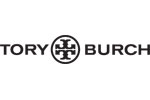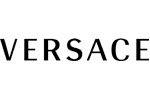 Lenses
We offer a premium selection of prescription lenses to fit your lifestyle. Do you drive at night? Use computers frequently? Your eye doctor can determine whether single vision, multifocal, or progressive lenses are right for you, and the lens enhancements you may benefit from. Don't forget to protect your eyes from the sun with designer prescription sunglasses. We carry all leading brands in lenses including HD Lenses and Transitions Lenses.
Types of Lenses Available
HIGH DEFINITION LENSES

4x more accurate field of vision
Digitally made for more accuracy
Reduces eyestrain when using a computer

ANTI-REFLECTIVE LENSES

Reduces surface reflections by 78%
Lets people see your eyes better
Comfortable, scratch resistant, UV protection

POLARIZED LENSES

See clearly 23 feet farther when driving
Reduces sun glare
See more comfortably in bright sun

TRANSITIONS® LENSES

Clear inside at night
Continuously adapts to changing light
Dark in bright sunlight
Meet the Eye Care Professionals
A firm believer in preventative eye health and wellness, Dr. Berry uses the latest in technology to screen for chronic conditions of the eye during a comprehensive eye exam. At Pearle Vision, during each eye exam, we check for color blindness, depth perception, glaucoma, visual acuity and assess the general health of the eye. Our doctors are trained to diagnose a variety of disease states including glaucoma, cataracts, diabetic/hypertensive retinopathy, age-related macular degeneration and allergic conjunctivitis. They can also medically treat Glaucoma, dry-eye syndrome, infection of the cornea, conjunctiva/eyelid, foreign body removal and allergic conjuctivitis.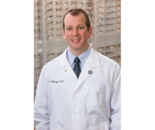 Dr. Brian Berry
(630) 679-0900
info@pearlevisionbolingbrook.com
Dr. Berry was born and raised primarily in Edwardsville, IL and graduated from the University of Illinois in May of 1997 with a bachelor's degree in Biology. Dr. Berry then attended Ohio State University College of Optometry and graduated Cum Laude in June 2001 and promptly began practicing optometry in Illinois. Dr. Berry specializes in both preventative and routine eye health examinations and believes in meeting the whole family's eye-care needs including contact lenses.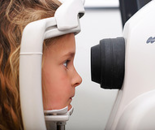 Additional Services:
• Detect & co-manage diabetes, cataracts & glaucoma
• Treat eye infections, abrasions, red eye & dry eye
• Detect macular degeneration & treat corneal ulcers
• Lasik consultations with follow up care
• School & Driver's License exams
• Latisse consultations to aid in thicker lashes
Neighborhood in Focus
Pearle Vision was founded by Dr. Stanley Pearle over 50 years ago, and one of the principles upon which he founded this business was involvement in local communities. That principle still holds true today. We are not only dedicated to providing eye care to patients that visit Pearle Vision, but also delivering that same genuine eye care to people in the community outside of our eye care center. We engage in settings like schools, senior centers, and other various locations, to help people all across our neighborhood understand the importance of eye care. These are just a few examples of how we live by this promise.
Lions Club of Illinois Partnership and Sight Pass Program
We are pleased and excited to announce an exclusive new partnership with the Lion's Club of Illinois.
Pearle Vision's Sight Pass program will be launched soon. With a Pearle Vision Sight Pass, those in need will be able to get a comprehensive eye exam by a therapeutically certified optometrist. For those who require a vision prescription, Sight Passes will enable them to get a new pair of glasses with a prescription. Details of the Sight Passes will be released soon at www.lionsofillinois.org. In general, Pearle Vision locations throughout Illinois will offer comprehensive eye exams and regular eyeglasses to correct for distance vision and up-close reading prescriptions to those who require them in conjunction with the Lion's Club. Look for Pearle Vision at Lion's Club health fair events as well as on our website and Lions' Club vans. Pearle Vision will participate in Lion's Club health fairs and conduct screenings for glaucoma, diabetes and other sight-robbing conditions of the eye.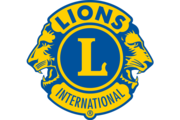 Local Pearle Vision Franchisees Give Back to Needy Children
October 17, 2019--Calumet City, IL
Pearle Vision volunteers with their not-for-profit organization, ABSee, met at a Calumet City elementary school to donate eye exams and prescription glasses to needy schoolchildren. ABSee was founded by Pearle Vision in cooperation with OneSight and has a mission to provide corrective eyewear to children in need, as well ensure that every child gets the eyecare they need to unlock their true potential. The program is hosted in the ABSee Vision Van (dubbed IRIS) which travels the country to underserved markets. Most recently, the van traveled from Minneapolis and New York. The ABSee Vision Van is equipped with an optometrists' office and a fully functional lab to manufacture prescription eyeglasses. The school serves as a base for the Vision Van. Once a student has their paperwork processed and their pretesting done the process on the van takes 10-15 minutes. Within an hour, they have new prescription glasses custom made just for them. During the 3-day clinic, ABSee volunteers saw 310 patients and provided corrective eyewear to those who required prescriptions on the spot. Nearly 1 in 4 children has an undiagnosed vision problem. It is critical to discover these issues early on as 80% of what children learn is through their eyes. Volunteer, Rory Zimny from Pearle Vision Crest Hill said "Today, was such a great experience and an opportunity to grow your heart! It means so much to be able to provide prescription glasses to kids who need it the most!". Dawn Maginity of Pearle Vision Crystal Lake, Timothy Webb from Pearle Vision Bolingbrook and volunteers from other Chicagoland Pearle Vision locations enjoyed the opportunity to help kids in need as well. The Vision Van is scheduled to return to Ohio for servicing before accepting its' next mission in Atlanta, Georgia. If you would like to donate to ABSee, visit www.onesight.com.