Your Insurance is as Welcome as You Are
Pearle Vision Fargo accepts most vision insurance plans including EyeMed, VSP, ND BCBS, Superior Vision, Avesis, Medicare, Tricare, Humana, and Aetna. We speak fluent insurance, so we can help you make sense of your vision benefits.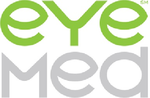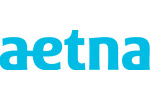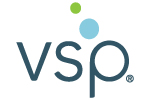 North Dakota Vision Services
Blue Cross Blue Shield
Avesis
Superior
Microsoft Vision Plan
Humana
Eyemed
Davis Vision
VSP
Medicare
We accept out of network benefits from many of the leading insurance companies.
Pearle Vision Eye Care Center in Fargo, ND
Thank you for choosing Fargo Pearle Vision. We strive to provide our patients with the best service and technology currently available.Your eye health and wellness is our primary focus. Our services range from comprehensive eye care to fitting you with prescription eyeglasses, sunglasses, and contact lenses to meet your individual needs. We offer the latest styles in top brands like, Ray-Ban, Coach, Polo, Tiffany, and Oakley, along with contacts from Alcon and Vistakon. Stop in today!
Your Favorite Eyewear Brands
From timeless styles to modern trends, choose from a wide range of the latest looks from fashion's leading designer eyewear brands. Find your look in prescription eyewear with Ray Ban, Prada, Versace, Coach, Oakley and many more!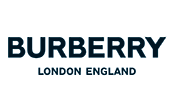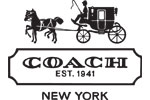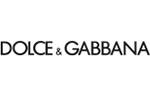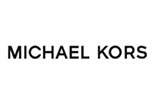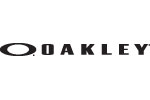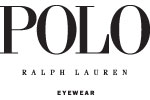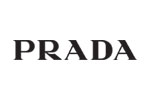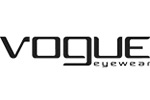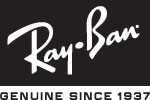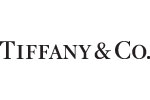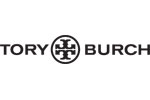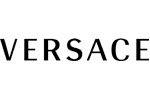 Lenses
We offer a premium selection of prescription lenses to fit your lifestyle. Do you drive at night? Use computers frequently? Your eye doctor can determine whether single vision, multifocal, or progressive lenses are right for you, and the lens enhancements you may benefit from. Don't forget to protect your eyes from the sun with designer prescription Polarized sunglasses.
Types of Lenses Available
HIGH DEFINITION LENSES

4x more accurate field of vision
Digitally made for more accuracy
Reduces eyestrain when using a computer

ANTI-REFLECTIVE LENSES

Reduces surface reflections by 78%
Lets people see your eyes better
Comfortable, scratch resistant, UV protection

POLARIZED LENSES

See clearly 23 feet farther when driving
Reduces sun glare
See more comfortably in bright sun

TRANSITIONS® LENSES

Clear inside at night
Continuously adapts to changing light
Dark in bright sunlight
Meet the Eye Care Professionals
We know that you depend on your eye care professional to provide you with the best in eye health services, like comprehensive eye exams, vision correction and diagnosis of related conditions. That is why the Doctors of Optometry, Opticians and associates at Pearle Vision Fargo, make it a priority to ensure an easy, straightforward and satisfactory experience. Meet the eye care professionals that put your eye care first.

Dr. Don Gunhus
Don Gunhus, a Park River, ND native, attended the University of North Dakota prior to obtaining his doctorate of Optometry degree from The Ohio State University in 1980. He was a founding partner of Fargo's Pearle Vision in 1986. Dr. Gunhus enjoys being involved in his church, golfing, and spending time with his wife and two boys.

Dr. Amy Mitzel DuBois
Born and raised in Valley City, ND, Dr. DuBois attended undergraduate school at Valley City State University. She graduated from Pacific University College of Optometry in 1998. Dr. DuBois joined the Pearle Vision team in 1999. In her spare time, she enjoys gardening, time at the lake, and spending time with her husband and two children.

Dr. Michael Koeppe
Dr. Koeppe joined the Pearle Vision team in 2011. He is originally from Sisseton, SD and attended undergraduate school at North Dakota State University. Dr. Koeppe graduated valedictorian of his class from Pacific University College of Optometry in May 2009. He enjoys golfing, hunting, and spending time with his wife and 2 children.
Additional Services:
• Glaucoma Testing and Care
• Specialty Contact Lens Fitting
• Optomap Retinal Imaging
• Diabetic Eye Evaluations
• Pink Eye/ Conjunctivitis/ Red Eye Care
• Dry Eye Treatment and Management
Neighborhood in Focus
Pearle Vision was founded by Dr. Stanley Pearle over 50 years ago, and one of the principles upon which he founded this business was involvement in local communities. That principle still holds true today. We are not only dedicated to providing eye care to patients that visit Pearle Vision, but also delivering that same genuine eye care to people in the community outside of our eye care center. We engage in settings like schools, senior centers, and other various locations, to help people all across our neighborhood understand the importance of eye care. These are just a few examples of how we live by this promise.
Dr. Amy DuBois Voted Best Eye Doctor
Pearle Vision Doctor Honored by Readers of the Fargo Forum
Readers of the Fargo Forum have voted optometrist, Amy DuBois, Best Eye Doctor in the 10th anniversary of the Best Of The Valley series. Amy indicated, "I was surprised and super-excited and honored" at the selection. Dr. DuBois practices at the Pearle Vision on 3232 13th Ave. S. She pursued optometry after her older sister became an optometrist as she always thought her sister had a cool job helping people see.
Fargo's Pearle Vision EyeCare Center Wins Prestigious "Dr. Stanley Pearle" Award
Brand Presents Local Fargo Business Owners with Namesake's Honor
Pearle Vision, a leading national premium eye care brand, recently presented Dr. Amy DuBois and Dr. Mike Koeppe, the franchisees of Fargo's Pearle Vision EyeCare Center, with the esteemed "Dr. Stanley Pearle Award". Announced at the company's annual Awards celebration during the recent brand summit meeting in Newport Beach, California, the award honors the duo for their commitment to embodying founder Dr. Stanley Pearle's philosophy that service and quality are the keys to success. Together, Drs. Dubois and Koeppe consistently go above and beyond in all business, service and brand-integrity aspects, and serve as a model for the entire Pearle Vision community. "Amy, Mike and their team in Fargo deliver the epitome of excellent patient care and service," said Alex Wilkes, general manager of Pearle Vision. "Every day they live the legacy that Dr. Pearle left behind by taking fantastic care of their patients while educating as many people as they can about the importance of eye health. They are advocates for the Pearle Vision brand and committed to serving their community." Driven by their passion for the business and towards building deep connections in their neighborhood, Dr. DuBois and Dr. Koeppe integrate their Pearle Vision business seamlessly into the fabric of the Fargo community through local outreach programs and sponsorship opportunities that benefit neighborhood programs. Plus, the pair continues to be a valuable resource for new and seasoned franchise owners to turn to for advice. And, within their EyeCare Center, they are constantly investing back into their practice so that they can deliver the best possible care for their patients and create an environment in which their staff can succeed. Their team is empowered to always do what is best for the patient and their broader community. "We share this honor with our whole Fargo team," said Dr. DuBois. "It has been a group effort to get our EyeCare Center to the level it is at today, and Dr. Koeppe and I could not be more proud to share this achievement with them and our community. With Dr. Pearle's core beliefs in mind, we provide genuine eye care to our neighbors every day. It's been a rewarding journey to see the impact we have had on our patients' quality of life. We look forward to continuing to be the EyeCare Center the community can count on." Pearle Vision, which pledges "Nobody Cares for Eyes More than Pearle," prides itself on delivering exceptional care to patients that goes beyond a routine eye exam, ensuring each patient receives personalized care that takes the whole individual into account.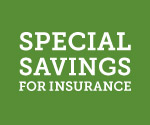 VIEW DETAILS


Pearle Vision - 13Th Avenue South
3232 13th Ave South
Fargo, ND 58103
701-280-3000
Email Us
Store Hours
Mon:
Tue:
Wed:
Thu:
Fri:
Sat:
Sun: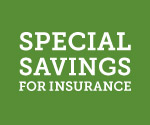 At Pearle Vision of Fargo, we offer a broad selection of designer eyewear, including prescription eyeglasses and sunglasses, and contact lenses. Your overall eye health is important to us so, schedule an eye exam or come in to see our selection today!